Posted on
By Briljant Online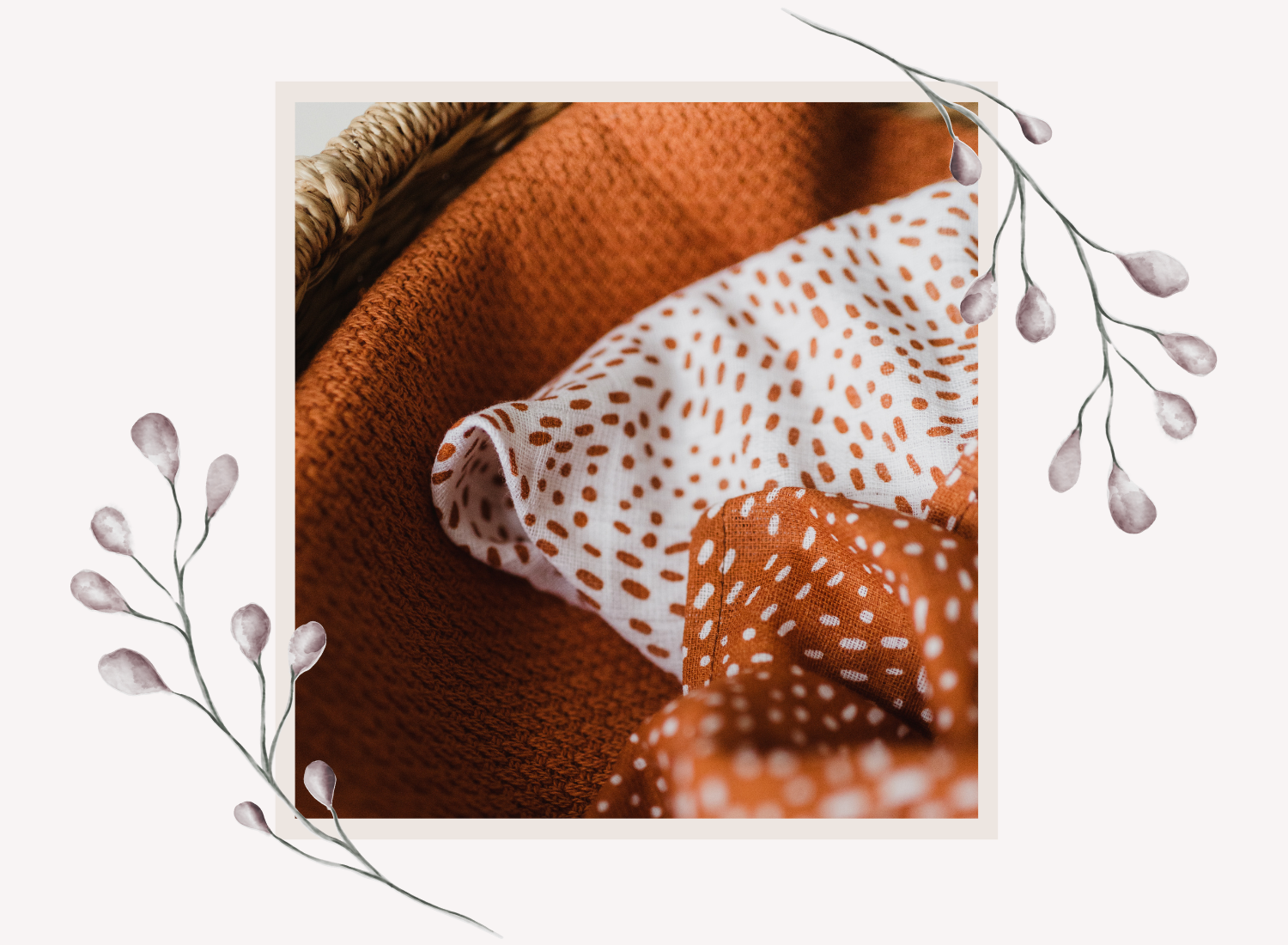 Hydrophilic fabrics, as parents of a baby you cannot do without them. How useful these cotton pieces of fabric can be! At Briljant we sell hydrophilic textiles in all kinds of colors and prints and they are available in 3 sizes, 30x30 mouth cloths, 70x70 diapers, and 120x120 swaddles. This way you always have the right hydrophilic textile at hand!
But what exactly do you use hydrophilic fibers for? The question is actually: what don't you use them for! We have listed 10 ways in which you can use these hydrophilic textiles.
1. Use a large hydrophilic swaddle or our hydrophilic hooded towels to dry your baby after showering or bathing. Small tip: put the textile on the heater while bathing to wrap your baby in a lovely warm hydrophilic swaddle or hooded towel after a while!
2. A hydrophilic diaper is very nice to use when breastfeeding. You immediately have a cloth at hand to wipe the spit away and, if you like, cover yourself a bit.
3. A 120x120 hydrophilic textile is very useful for swaddling your baby. This video demonstrates how to do this safely. Swaddling offers many advantages, it gives your newborn baby a feeling of security and safety and thus it helps the baby sleep better.
4. Use a hydrophilic changing mat on the go. You cannot easily or hygienically change your baby's diaper everywhere. It is very nice in those moments to place a hydrophilic somewhere and use it as a clean surface.
5. You can also use a hydrophilic as a play mat, for example in a park or in the garden. When folded in the bag, it takes up a lot less space than a real play mat and you can let your baby play or look around everywhere.
6. Put a hydrophilic over your shoulder if you want to burp your baby. If some milk is spit out, your clothes will stay clean.

7. A hydrophilic also works great as a first "toy". Give it to your baby and he / she will suckle and play with it.


8. Place a folded hydrophilic in the crib or cot under your baby's head. If your baby spits a lot, you don't have to change the entire bed several times a day, but just remove the dirty hydrophilic and put down a clean hydrophilic.

9. You can easily use a hydrophilic blanket in the summer as a light blanket. Your little one has something left, but with high temperatures, a thin hydrophilic is of course very nice!


10. You can easily use a hydrophilic as a bib. Just fold and tie with the first bites and the clothes stay clean.


As you can see, the possibilities are endless for using a hydrophilic textile. Are you looking for nice hydrophilic moth clothes, diapers or swaddles? Then take a look at our range. We are sure there is something for you!